Deluxe Rooms

A peaceful homely room uniquely crafted in a traditionally elegant yet contemporary style. All beds are dressed in luxury linen and throws guaranteeing a good nights' sleep.
Amenities
HAIR DRYER
INHOUSE SAFE LOCKER
24 HOURS HOT WATER
MINI BAR
IRON BOARD & IRON BOX
TEA COFFE MAKER
Book Now
Best Prices Guaranteed
No.18 offers premium and authentic experiences to the profound traveler with its guests rooms facilitated with all modern fittings and comforts. You will find an imaginative and contemporary design with an invigorating expansive view of the heritage zone of Fort Kochi down town. Coupled with a truly comprehensive range of amenities, ensure your total comfort and care.
Our lavish Eagle Suite delivers the luxury style details that one would expect from an opulent hotel like No.18. The Eagle suite combine a spacious floor plan with luxurious appointments and high-tech entertainment. Well-appointed Luxury Rooms equipped with all kinds of guest amenities including big-screen TV's, Wi-Fi facility, mini bar, electronic safe etc. The suite transports you effortlessly away from the daily bustle. Also the furniture in the Eagle's Suite is ingeniously crafted and beautiful.
Our homely peaceful deluxe & twin rooms promise to delight both business and leisure travellers, with world class amenities and warm service. In our magnificent luxury rooms, uniquely crafted in a traditionally elegant yet contemporary style, you will enjoy the ideal combination of intimacy and spaciousness. All beds are dressed in luxury linen and throws guaranteeing a good nights' sleep. Our deluxe rooms keeps you in luxurious comfort, even as the serene environs outside make for an absolutely relaxing and memorable stay
Testimonials
Hear What our guests Are Saying About Us
Very nice experience.... Centrally located in the heart of city with nice staff and great hospitality very comfortable stay and great ambiance. Delicious and healthy food and snacks. A must place to visit..
- ssoona

Stayed here 6 nights and enjoyed them all. Nothing was too much trouble and the staff were happy to give advise and to make sure anything needed was sorted.
- Anne S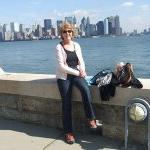 Me, wife and our little toddler had a wonderful stay at No.18. Though we only stayed for two nights it was an enjoyable stay. I would recommend this place to anyone who visits fort kochi.
- Aju

The staff was very helpful and friendly. The patio was a great location for people watching. Transportation is very centralized, and the area is very safe. There is a strong desire to promote tourism, so everyone works hard to make sure you have a good experience.
- Melovinglife365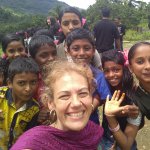 Stayed only one night. Very good service, Clean rooms, helpful staff and good breakfast. Swimming pool opens early which is great for busy travelers. Much nicer than other hotels we stayed in. Would recommend it to anyone!
- Roman K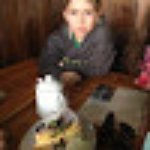 I stayed here with my family on New Year's Eve. The staff was awesome, the rooms are clean and nicely decorated. Not super fancy but very nice. You can get to any point of Fort Cochin easily from this location. It is very safe as it is across the street from the police department. I will stay here again for sure.
- stevesoto