The Designer Lounge is the
Perfect spot to start your
evening out in the fort Kochi
Neighbourhood
The No.18 adds to the nightlife of Fort Kochi with our Bar. The Bar at No.18 named after Vasco da Gama, the Portuguese explorer and the first European to reach India by sea and buried at Fort Kochi. The entire story, from his initial voyage to India, was the first to link Europe and Asia by an ocean route, connecting the Atlantic and the Indian oceans and therefore, the West and the Orient, recreated in the bar to lose oneself in to the colonial era

The CLUBB 18 offers the irresistible combination of great music with karaoke facility, helps to showcase once singing talents, excellent food and of course, a fine selection of liquor labels. Set as a camber adjacent to a small beautiful pool, remaining essentilly unchanged. It was popularised the with the releaseof Letraset sheets containingLorem Ipsum passage and more recently with desktop
The bar has a wonderful ambience with exquisite wooden floors to dance and raw wooden plank furniture all around. The bar stocks a fantastic range of international wines and liquor. Look out for the bartenders who will treat you to a fascinating display of their flaring skills even as they serve up the most exotic of cocktails.
Testimonials
Hear What our guests Are Saying About Us
Very nice experience.... Centrally located in the heart of city with nice staff and great hospitality very comfortable stay and great ambiance. Delicious and healthy food and snacks. A must place to visit..
- ssoona

Stayed here 6 nights and enjoyed them all. Nothing was too much trouble and the staff were happy to give advise and to make sure anything needed was sorted.
- Anne S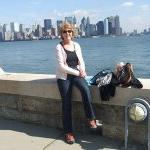 Me, wife and our little toddler had a wonderful stay at No.18. Though we only stayed for two nights it was an enjoyable stay. I would recommend this place to anyone who visits fort kochi.
- Aju

The staff was very helpful and friendly. The patio was a great location for people watching. Transportation is very centralized, and the area is very safe. There is a strong desire to promote tourism, so everyone works hard to make sure you have a good experience.
- Melovinglife365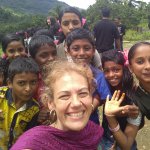 Stayed only one night. Very good service, Clean rooms, helpful staff and good breakfast. Swimming pool opens early which is great for busy travelers. Much nicer than other hotels we stayed in. Would recommend it to anyone!
- Roman K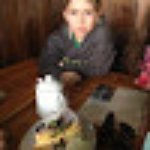 I stayed here with my family on New Year's Eve. The staff was awesome, the rooms are clean and nicely decorated. Not super fancy but very nice. You can get to any point of Fort Cochin easily from this location. It is very safe as it is across the street from the police department. I will stay here again for sure.
- stevesoto