Yoga sessions in No.18 are just
magical...
Yoga, a systematic approach of learning ensures perfect health for body and mind. The Sanskrit etymology of this word -yuj- suggests a sense of connection: connecting with the divine, the environment and other people, but above all connecting with your/self. Discover who you are beneath who you think you are.To know yourself means to get to know the different aspects that make up your being and Yoga offers you tools to explore the interconnection between the physical, mental and spiritual facets of your life.

The ultimate goal of Yoga is to expand our consciousness by breaking the habitual patterns that overwhelm us and cause us so much suffering.
The yoga sessions have also helped a large number of people with successful respite from various ailments such as Diabetes, Asthma, Blood Pressure, Headache, Backache, Obesity, Spondylosis, Thyroid diseases, Sexual problems,
Menstrual and Pregnancy related problems and Psychological problems such as Stress and Depression. Packages include daily yoga sessions, meditation sessions, accompanied by consultations with the Yoga Guru. The yoga sessions at No.18 are specially crafted to cultivate your inner spiritual life and include a medley of Asanas, Pranayama, Yogic Kriyas, Yoga Nidra (deep relaxation) and Meditation and that opens new horizon. Our intention is to show you the means to lead a healthier lifestyle, so you can bring harmony and peace into your life once returning home.
Testimonials
Hear What our guests Are Saying About Us
Very nice experience.... Centrally located in the heart of city with nice staff and great hospitality very comfortable stay and great ambiance. Delicious and healthy food and snacks. A must place to visit..
- ssoona

Stayed here 6 nights and enjoyed them all. Nothing was too much trouble and the staff were happy to give advise and to make sure anything needed was sorted.
- Anne S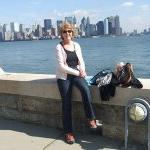 Me, wife and our little toddler had a wonderful stay at No.18. Though we only stayed for two nights it was an enjoyable stay. I would recommend this place to anyone who visits fort kochi.
- Aju

The staff was very helpful and friendly. The patio was a great location for people watching. Transportation is very centralized, and the area is very safe. There is a strong desire to promote tourism, so everyone works hard to make sure you have a good experience.
- Melovinglife365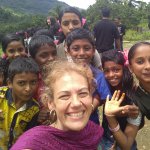 Stayed only one night. Very good service, Clean rooms, helpful staff and good breakfast. Swimming pool opens early which is great for busy travelers. Much nicer than other hotels we stayed in. Would recommend it to anyone!
- Roman K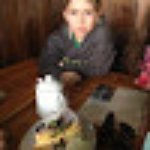 I stayed here with my family on New Year's Eve. The staff was awesome, the rooms are clean and nicely decorated. Not super fancy but very nice. You can get to any point of Fort Cochin easily from this location. It is very safe as it is across the street from the police department. I will stay here again for sure.
- stevesoto